My house concert series in Norfolk, Virginia, features some of the best contemporary singer/songwriters in the land.
Past performers include Kim Richey (above), Dave Alvin, Jimmy LaFave, Kevin Welch, Peter Case, Caitlin Cary and Thad Cockrell, Mary Gauthier, Greg Trooper, Don Dixon and Marti Jones, Amy Rigby, Garland Jeffreys, Steve Forbert, Eliza Gilkyson, Jeff Black, Jim Lauderdale and Chris Smither.

I am taking reservations for the show on Friday, Oct. 25 at 8 p.m. with Mike+Ruthy, formerly of the Mammals. Mike + Ruthy met in NYC, just out of college, and went on to found "subversive acoustic stringband" The Mammals, one of the most popular folk rock bands of their generation. Their sound ranges from old timey blues to traditional folk to grunge folk. The plan is to hold this show under the big tent in the backyard with the sides up and space heaters, if necessary. Bring what you want to eat and drink.

The Campaign for Mary's Place continues to honor Mary Wasteneys, who donated money to purchase the tent. If you want to contribute, just let me know.


Email jim@northshorepoint.com for reservations.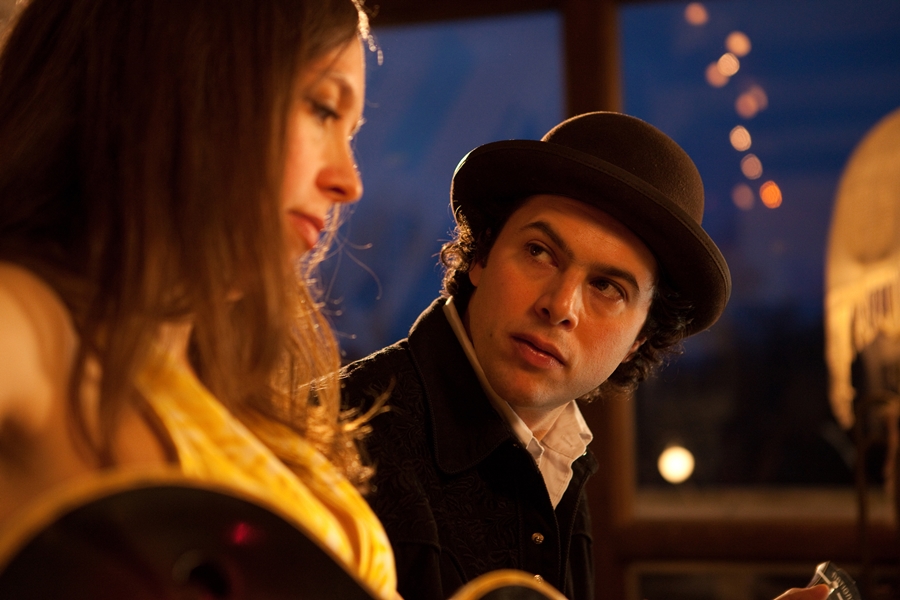 Check back regularly for new listings. Also check Jim's blog at Semi-Regular Raves 'n' Rants for reviews, music news, links and other thoughts. A look back at a decade of hosting house concerts is here on the blog.

Like us on Facebook and stay in touch.


The 2013-14 Schedule


July 21, The Shannon Whitworth Band
Aug. 3, The Jimmy LaFave Band
Sept. 14, Steve Forbert.
Oct. 25, Mike & Ruthy from The Mammals.
May 4, 2014, Sam Baker.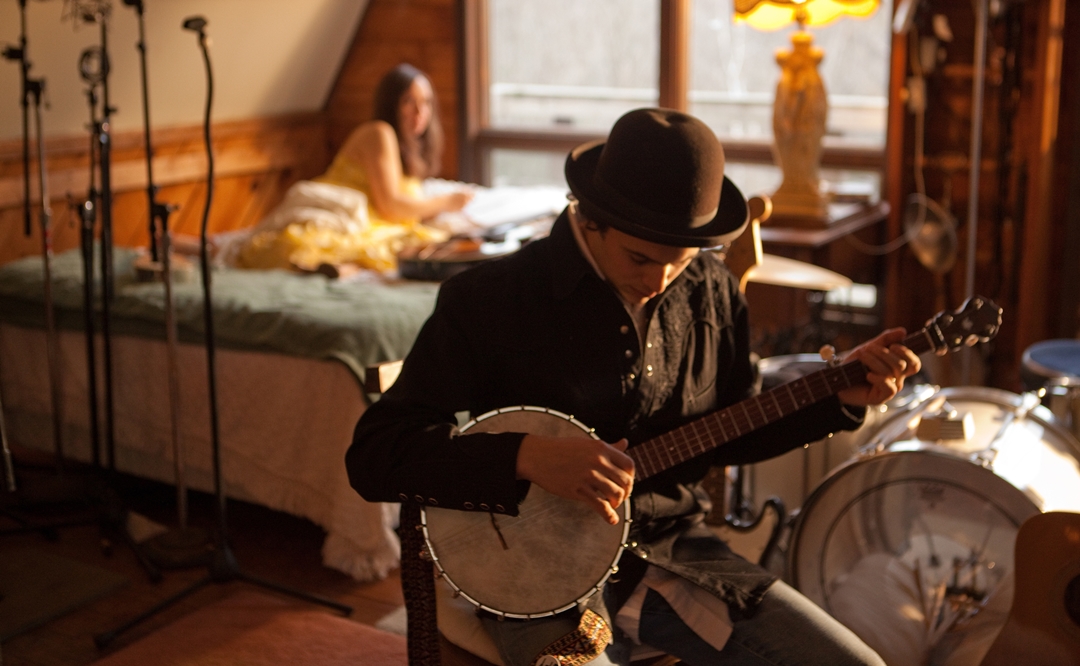 Visit the Coming Attractions page to see videos of songwriters who will appear here. To get a sense of shows, please check the Live Cuts pages on this site.

If you're a music fan, check out Birdland Records in Virginia Beach where you'll find the best singer/songwriter selection in the region.

Thanks to Bill Cabell and the people at Distinctive Event Rentals in Chesapeake for the great price on a used tent and assistance putting it up. If you're planning a celebration, check them out.




What is a House Concert? Just what it sounds like. I book a performer, set up chairs, sound and lights and put out a few snacks. It's an intimate, smoke-free evening of music. All money collected through the donation at the door goes to the performer. In fact, money comes out of my pocket for each show.

For reservations or more information, contact us at jim@northshorepoint.com or northshorepoint@aol.com.

Here's Kevin Welch from his show on Sept. 10, 2011, performing his encore.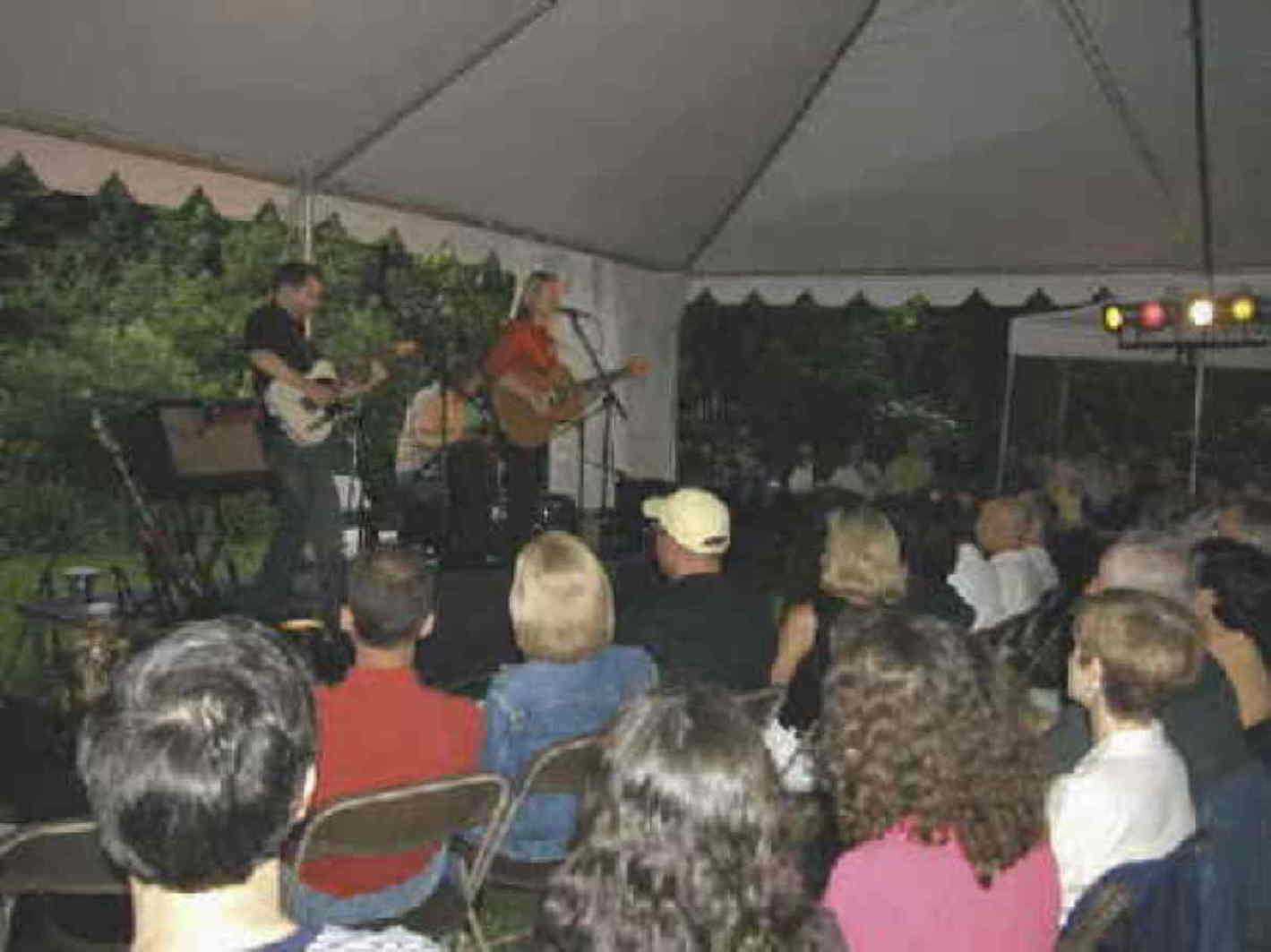 Here's what happens when a rogue storm comes up and I don't have a tent. Thanks, Tara.